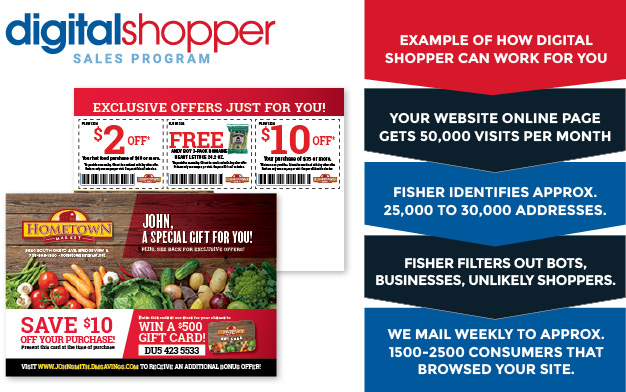 Convert your website browsers to buyers by combining online data with print via Fisher's Digital Shopper Sales Program. Fisher will give you a proprietary website tracking pixel to add to your site. We will start filtering your organic website hits and elimitate commercial hits. With our proprietary software, we will locate the addresses
of those that hit your site and automatically send them direct mail offer from you.
Once we get rid of the bots and businesses, we can then add filters to make sure your message is only going to the consumers most likely to purchase your product.
---
HOW DOES IT WORK?
STEP 1:
Digital Shopper's tracking pixel will be added to your web page.
STEP 2:
Our proprietary technology captures user's physical address matching your target filter criteria.
STEP 3:
Customer will then receive a special mailer that will include a special offer.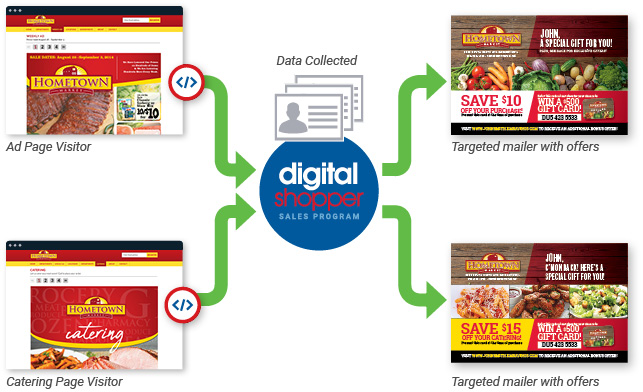 HERE ARE A FEW OF THE KEY FILTERS DIGITAL SHOPPER SALES PROGRAM CAN UTILIZE TO FIND YOUR TARGET
Age of Consumer
Estimated Income
Length of Residence
---